ALTERNATE SPELLING
Noetel; Nœtel; Nöt'l
(uncommon)
MEANING
Fictional object for solving unsolvable problems or for healing a dilemma.
DESCRIPTION
A 'Swiss army knife' for hopeless situations. The Nötel is far superior to Chuck Norris, Harry Potter or any magic fairy. It is considered a guarantee of success.
EXAMPLES
"If only I had a Nötel now."
"That's impossible without a Nötel."
"I'm dispairing. Do you have a Nötel for me?"
"The Nötel is guaranteed remedy."
Meta information
Statistics
... OF WHICH TREMA (DIACRITICAL)
Derivation
(explicit)
WORD AVAILABILITY
Not yet part of the German language vocabulary.
WORD CREATOR
Thorsten Wernicke
CREATION TIME
Summer 2021
CREATION
Brain activity including spontaneous flash of inspiration.
CREATION CIRCUMSTANCES
Consumption of cold beverages containing malt and hops.
SYNONYMS, ALTERNATIVES
no
RELATED OBJECTS
no
There is absolutely nothing like it.
Encodings
Unicode
UTF-8HEX
UTF-16HEX
ANSI (ISO-8859-1)HEX
ANSI (ISO-8859-1)DEC

78

246

116

101

108
HTML entity

N
N


ö
ö
ö

t
t


e
e


l
&#x6C

EBCDICHEX
MORSE
BRAILLE
FINGER ALPHABET (SIGN WRITING)
LORMEN
MOON ALPHABET
INITIAL RELEASE
26.10.2021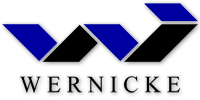 Linguistic treatise.
This monographic publication may contain traces of irony.
©2021 Thorsten Wernicke (wernicke.me)